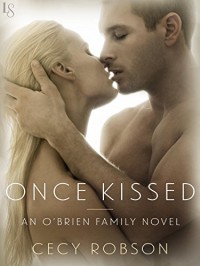 After a tragic accident on the job, Curran has been placed on light duty. When his brother asks him to watch over his new intern during a high-profile case, he tries to refuse but is eventually talked into it. When Tess sees the cop that is supposed to watch over her, she's shocked to find that it's the one guy she had an indiscretion with in college. As they start to get close, it gets harder and harder for them to keep their secrets from each other.
I loved this book. The author does an amazing job of creating characters whose lives aren't perfect and have went through don't very bad experiences. I loved seeing characters from her other series pop in too!
I highly recommend it especially to those that don't like to just read the smooth easygoing books.
**I received an ARC of this story in exchange for an honest review